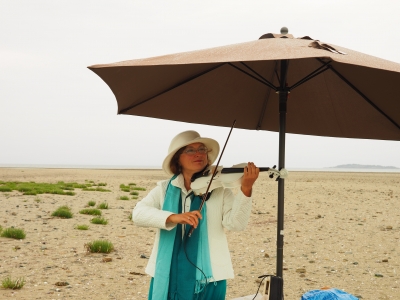 Every wedding is unique..
It was natural settings in Parksville on sand by ocean.
Music choice include Beauty and Beast, Prayer and My Hart will Go On.
Dramatic and Romantic in one. Blue and Green colour of Water works along with a music, represented Ocean theme of this wedding.
It was came later from bride Kristan:
Elena Ilina,
You played so beautifully. It was amazing. Everyone loved it.
The author does not allow comments to this entry