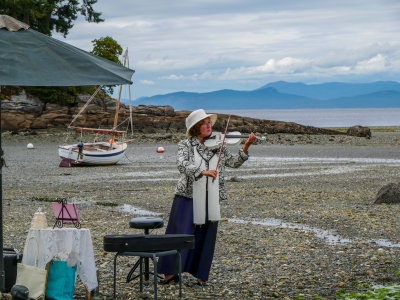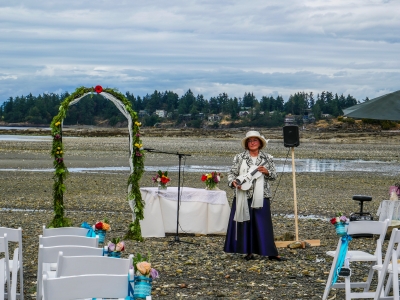 Playing in open air is most tricky for musician..
Sun and wind or even rain may occur even in end of June Summer weather. I am playing my white violin for such occasions with amplifier for stronger coverage .
We were blessed that day when after rainy morning clouds were cleared up and sun came out at time of ceremony.
Bridal processional was song by Ed Sheeran Perfect in orchestral version. Ceremony was in beautiful settings of coming tide and neutral colours of water and sky. I had a great feeling of creating special music atmosphere for such a beautiful event.
The author does not allow comments to this entry