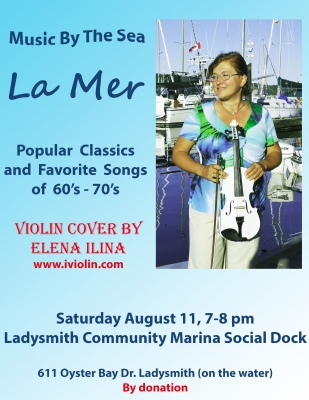 Walking on Ladysmith Marina I got inspiration to arrange small open air concert La Mer (By Sea).
This idea came from working on French song of 60 x La Mer. In the same theme came idea to record CD with Music by the Sea.
Looking forward to play my favourite songs on August 11 at 7 pm on Community Dock Ladysmith Marina.
it will be by donation event. Please make your calendar, dear friends and fans! CD will be available at the concert.
The author does not allow comments to this entry