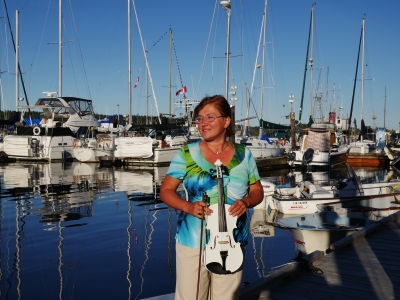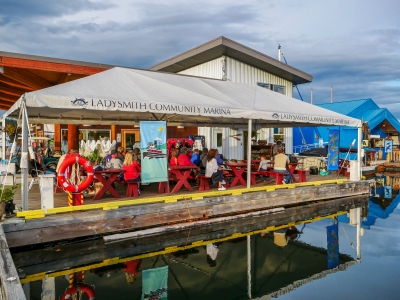 It was rainy day and I hoping for the clear evening. Magically sky cleared up and wind calmed down.
Wonderful set up on Ladysmith Marina public dock gave me inspiration and I started playing Offenbach Barcarolle
imaging that water fairy and light bugs are out and splashing of waves and lights mirroring with sounds of that piece,
inviting my guests for a ride in gondola.
I took my audience for a trip to Italy, playing Italian songs and To Spain with Spanish songs.
We returned to Canada with My Way and My Hart Will Go On.
It was memorable evening for my guests and I hope to be back next Summer
The author does not allow comments to this entry