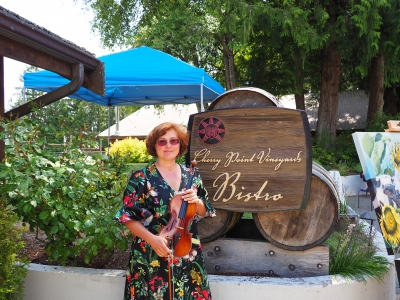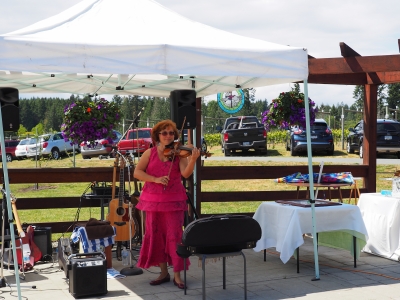 It was fun and pleasure to take a part in Wine, Art and Music Festival in Cowichan wineries.
I was playing in Blue Grouse, Rocky Creek, Cherry Point and Enrico vineyards on May long weekend.
Meeting artists and watching colourful pictures, lovely atmosphere of vineyards, makes my violin sound flying in air and filling up valleys of rising grape vines with Sounds of Music.